Rural Engineering
12/13/2012 9:53:00 PM

Mellow Greetings, Citizen,
Last weekend we accompanied the grandkids to Breakfast with Santa which was sponsored by a corporation, but held in a elementary school in rural West Virginia. While waiting in line for the grandkids to be photographed on Santa''s diminutive lap while enumerating all of the gifts that they want for Christmas, I happened to look up and noticed something that brought a smile to my face.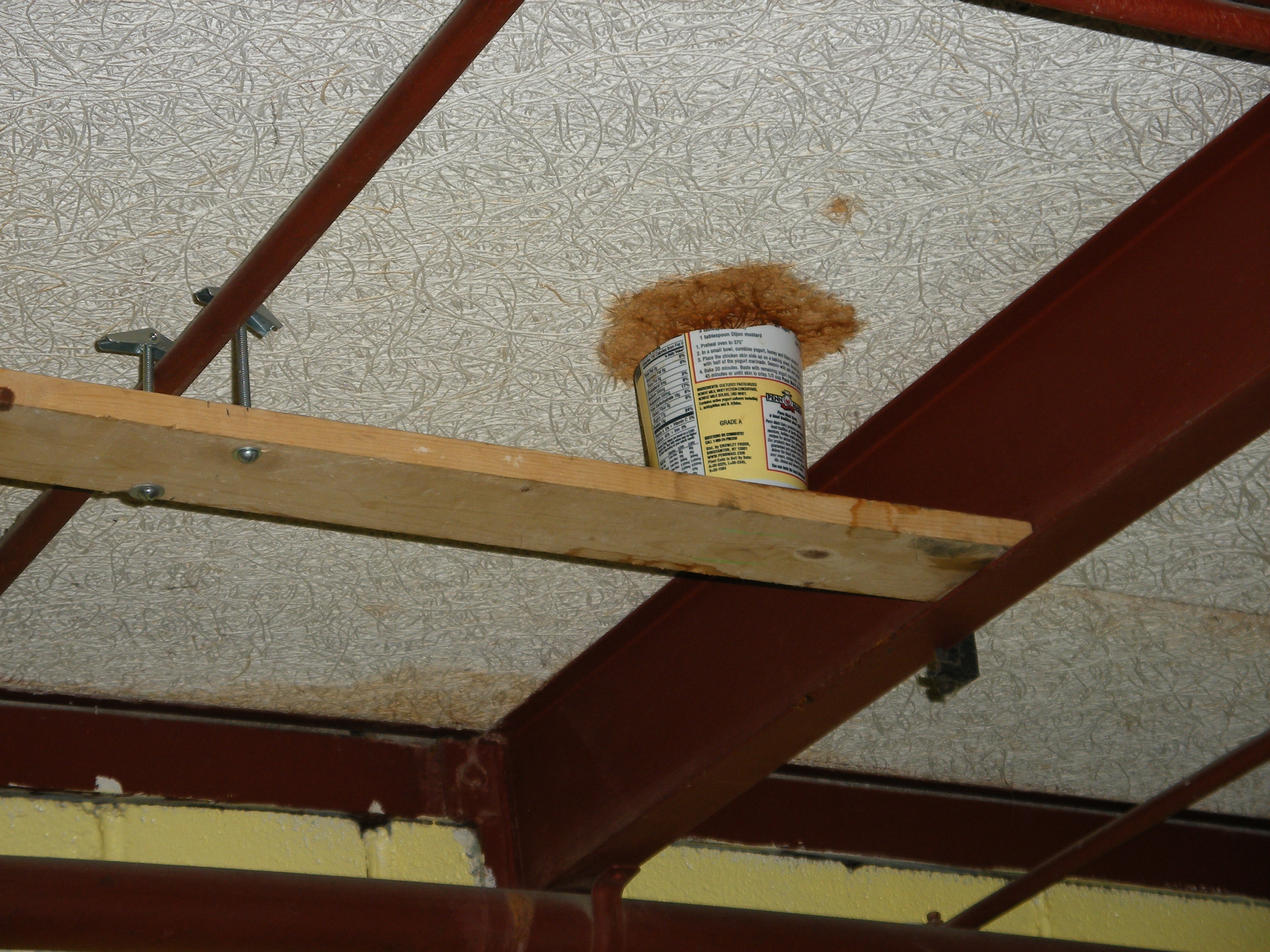 Apparently the maintenance folks felt it a bit more efficient and less work intensive to fashion a shelf out of wood, add additional hardware and clamps in order to provide a holder for an old, cut-down foodstuff container to collect liquid from a leak than to fix the leak.
Be Well.